Odoo Provides strong POS Module that called Point of Sale. It is part of modern retail enterprises, like supermarkets, pharmacies, etc. POS module give you Many Functionalities like Managing Inventory. It allows you Online as well as Offline Operations
With POS, You can also integrate external Devices like
Register Devices
Barcode Scanner
Receipt Printer
IoT Devices
Cash Drawer
There are several Configuration Steps to configure POS Module
Step 1:
Install POS Module from Odoo Store

Step 2:
Now Go to Point of Sale -> Products -> Products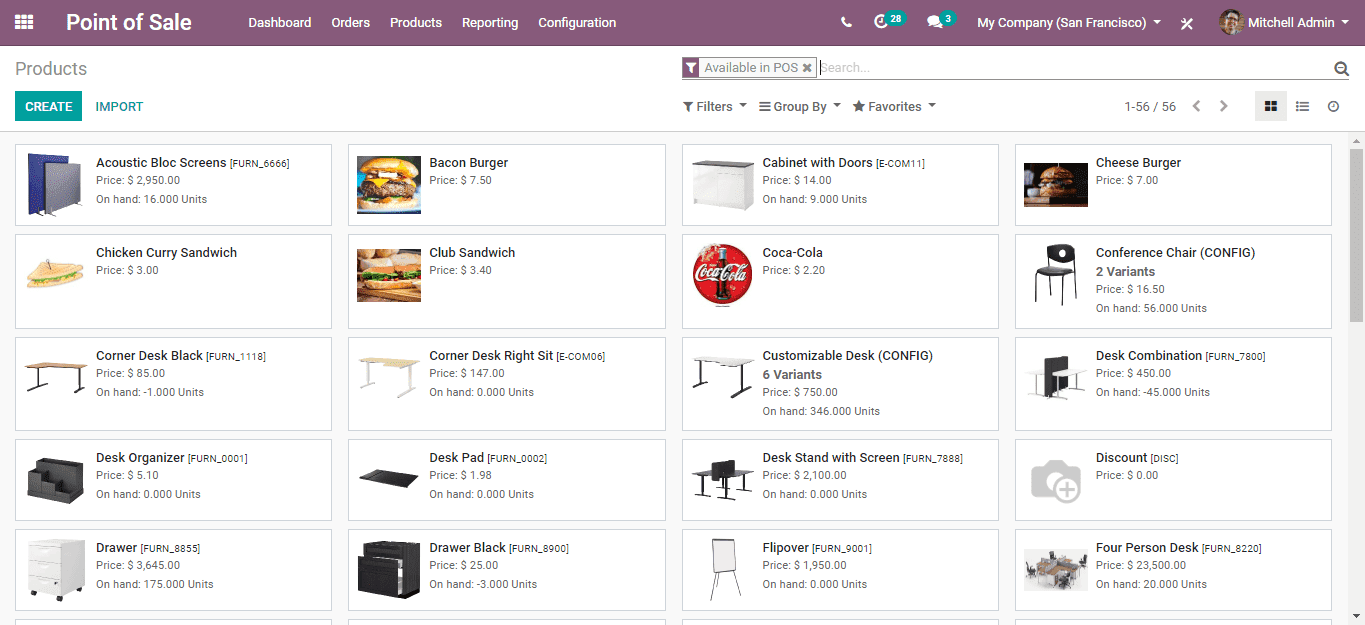 Click on Product, This is appear in POS like this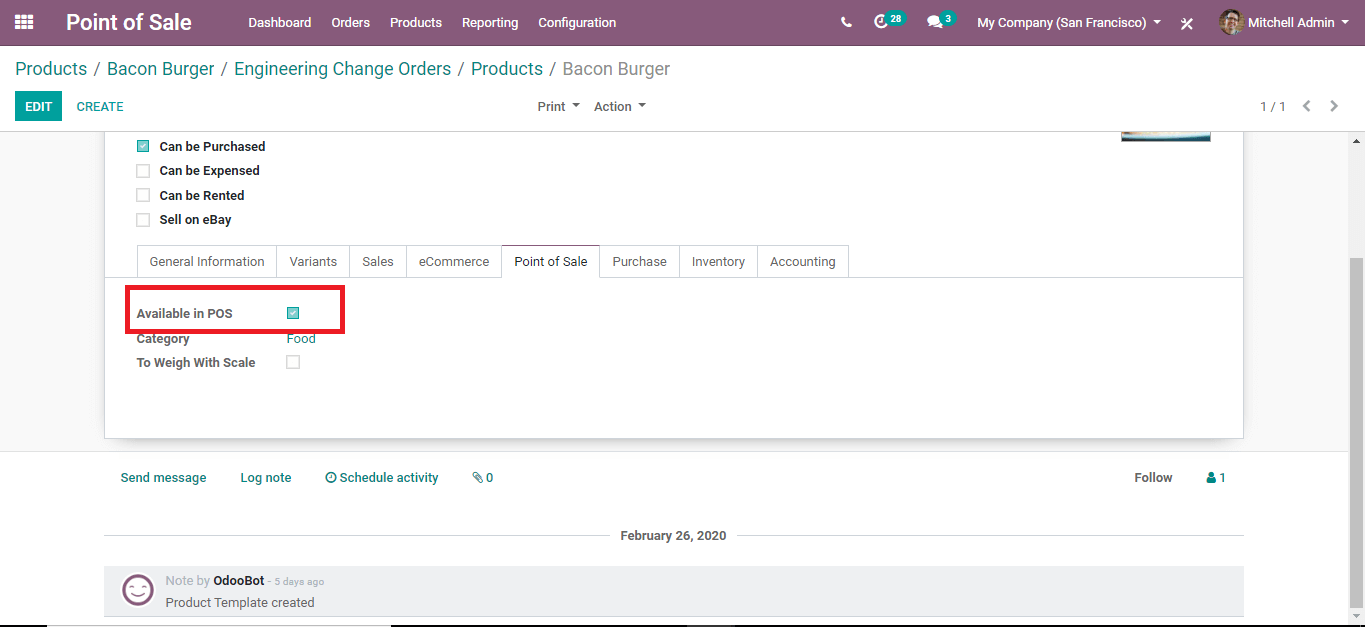 Now under the 'Point of Sale tab', Tick the 'Available in POS' option.\
Then Go to, Point of Sale -> Configuration -> Point of Sale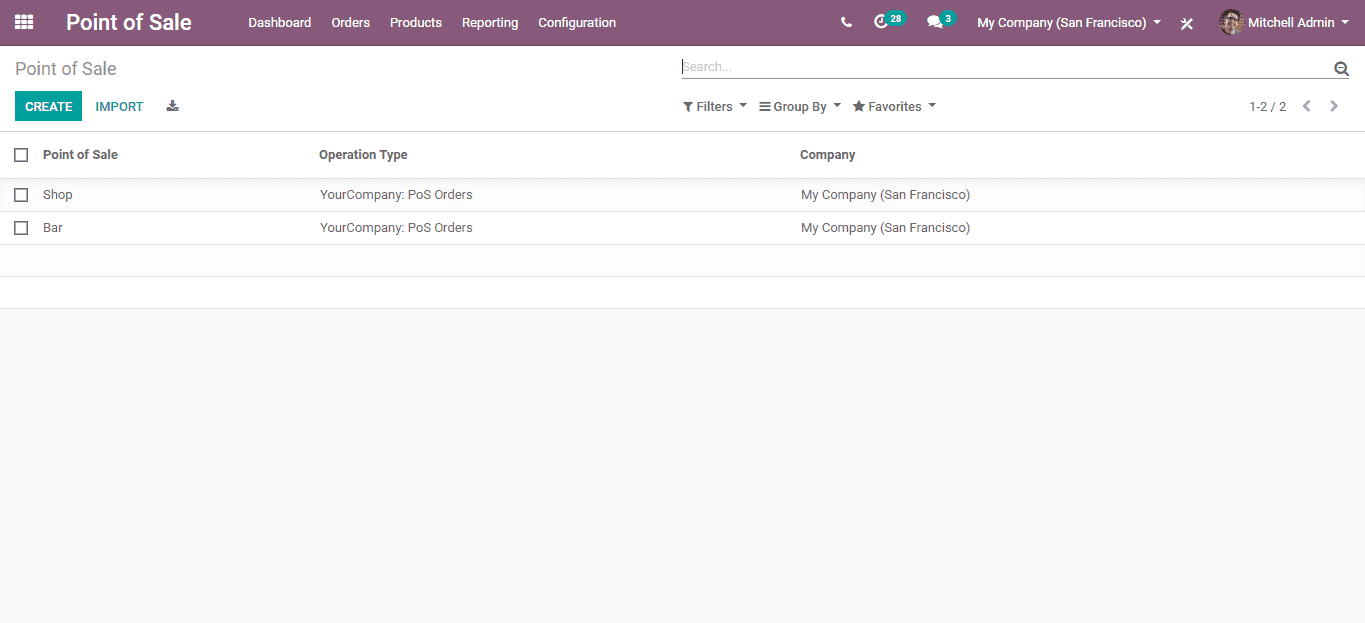 Now Click on CREATE Option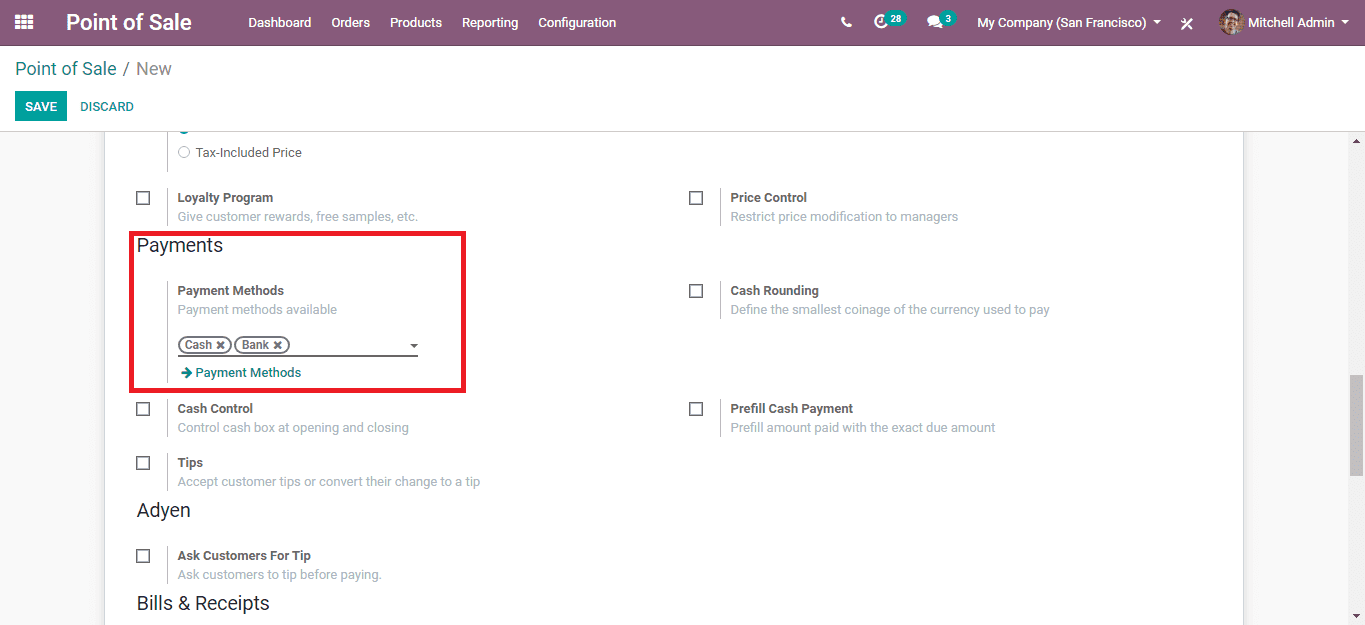 Here you can set Your Payment Methods
Step 3 :
Go to Point of Sale -> Dashboard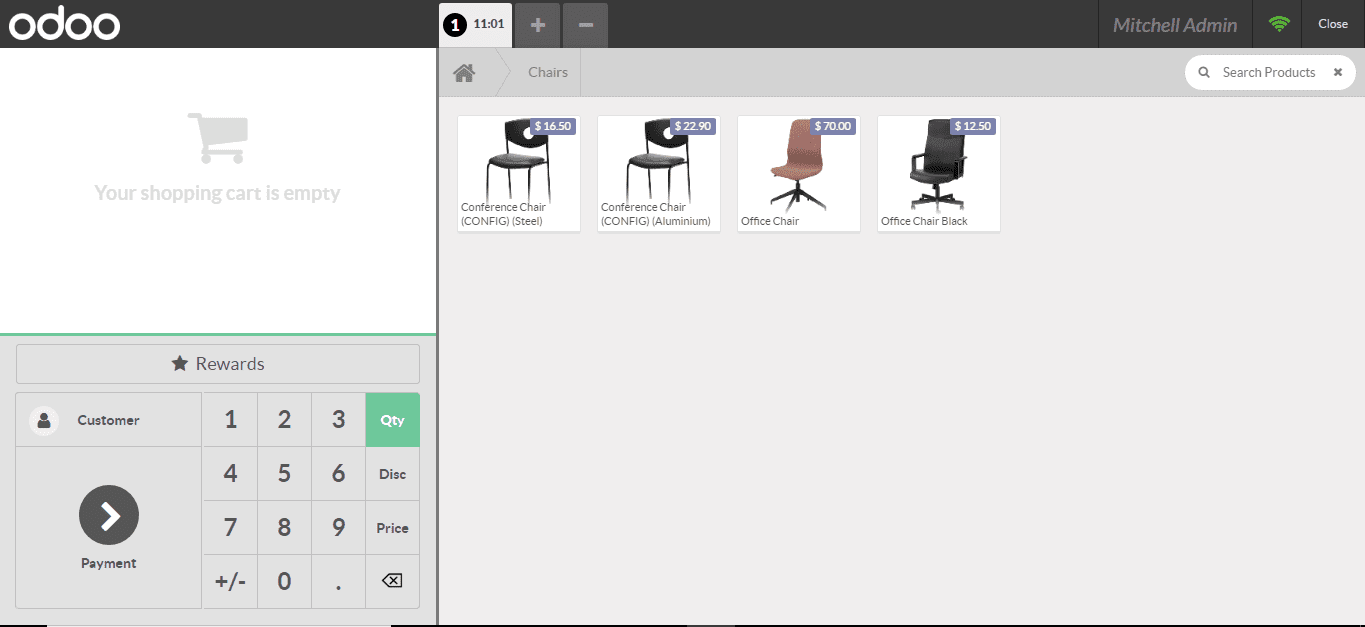 When an order from a customer is completed, the payment can be registered by clicking on the Payment button. Once the payment methods have appeared in the payment window, select the appropriate one and enter the amount received and validate the payment by clicking on the 'Validate' button and 'Print receipt'. You can continue with the 'Next Order' straight from there by clicking on the corresponding button on the top right corner if the receipt window
You can Close this Window by Click on Close on Right Top Corner.
Thank You…